Overlanders, Adventure seekers and DIY enthusiasts…
OAT is pleased to continue working with Total composites. After years of 100% custom expedition trucks, OAT is offering the new lineup of Slide-in Pickup campers including Flatbed models. These camper shells are designed for the Do-It-Yourselfer, and we will also be offering fully finished models in 2022.
Looking for a high quality, True four season, Lightweight Thermal transfer free shell? Then look no further! OAT's Campers are specifically designed to fit into pickup's beds without exceeding your vehicle's GVWR. Both slide-in and flatbed models are available.
Rear entry door Euro door
Manual camper jacks
DOT required marker lights
switched interior and exterior lighting
Base Pricing
Slide In Campers
5ft Slide In – $17,500 USD
7ft Slide In – $18,000 USD
6.5ft Slide In – $19,000 USD
8ft Slide In – $20,000 USD
Flatbed Campers
6.5ft Flatbed – $25,500 USD
8ft Flatbed – $26,500 USD
Flatbed campers with Departure Angle
6.5ft Flatbed with Departure Angle – $26,500 USD
8ft Flatbed with Departure Angle – $27,500 USD
Options
Arctic Tern Windows
Skylight
Hatches
Brush Guards -coming soon
Battleborn Batteries + Victron components
Please use the below links to view each model's specifications
Fully built campers – limited models only. (8-FB-DA & 6.5-FB-DA only)
Campers will require 50% down deposit securing costs of materials, shipping and production slot. 25% due upon shell assembly, Final balance will be due at pickup.
Full build camper pricing is not currently listed. please inquire for details.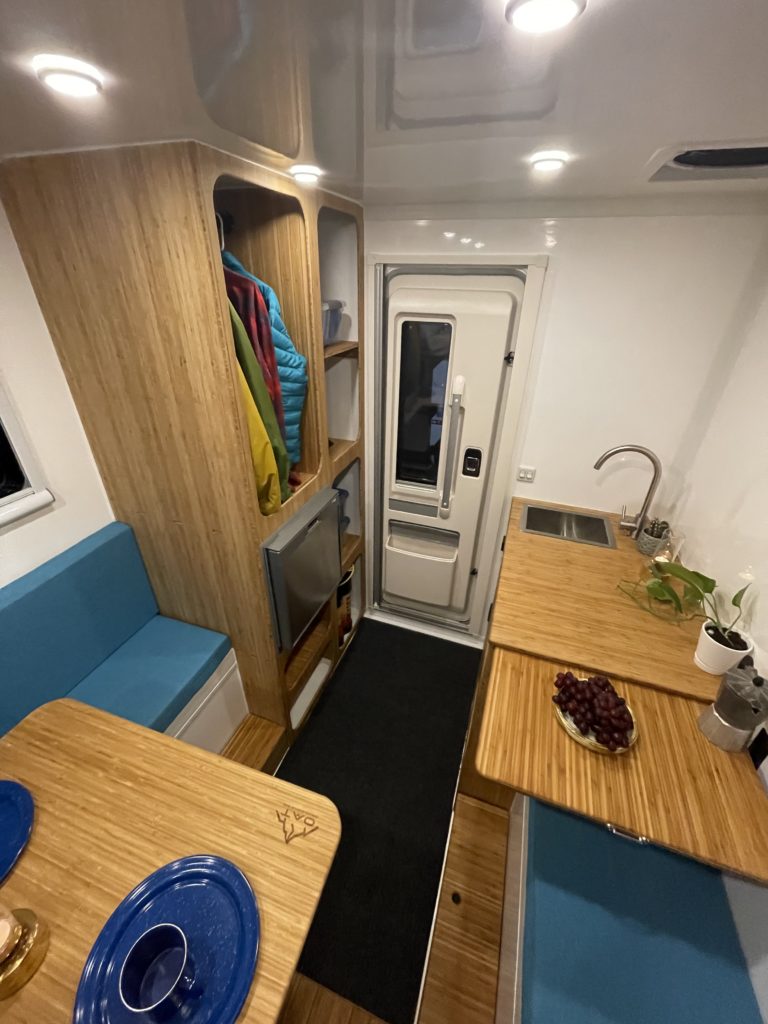 Preorder Today!